"I have been shopping all my life and still, have nothing to wear!"
How many times does this thought slyly sneak in your mind? Well, a dozen to mine. 😛
To help myself out, I have been trying to make a theme out of the archive of plush and junk, formed in my wardrobe over the last few years.
And I must say it is really working …!
Although a big fan of dresses myself, I wouldn't disagree they push you towards the edge of monotony pretty quickly!
Isn't it?
So I came up with an idea.
I will do "a pants day every week" – will surely keep me up with the enduring trends, also helps me to subsist with London's less-than temperature climes 😉
I tried to manoeuvre my learning of twitching the connotation of classic basics and spinning it into something very stylish just by the right "blending"!
Tips for formal office look
For a clever formal office look, here's my knock-on tip!
Pick a rich fringed or a choker neckline top or go for peplum, flounced, ruffled sleeves top and team it up with basic cigarette pants, tailored trousers.

Or, flip the tip around

Pick a fancy ankle length wide trousers, lyocell/flannel trousers or studded leggings and pair it up with a basic blouse and accessorize with a tassel long pendant.
Our closet's form and shape are truly dictated by our absolute childhood infatuation with tops – they are all over the place.
So, next time when you go shopping take the hint from the flickering tip above and buy some creative nice fitted lowers and reinvent your office look.
I have chosen this plush pair of pants from ZARA pulling up with a Basic powder blue pleated top from HnM, accessorized with beaded black bow necklace and a penny plain pair of Stilettos.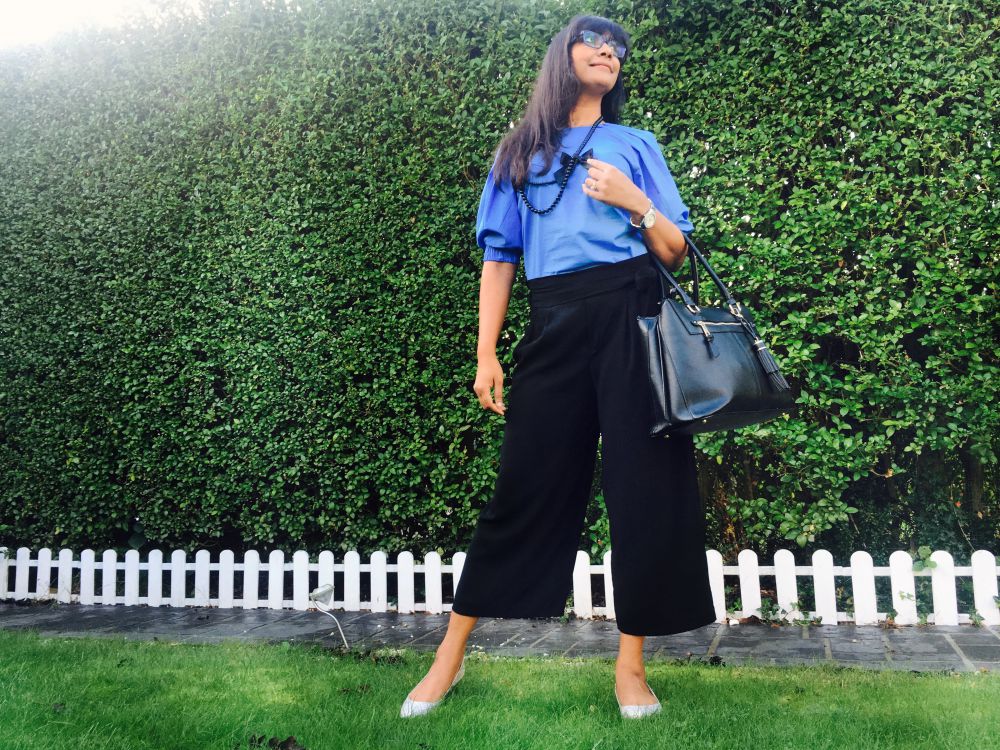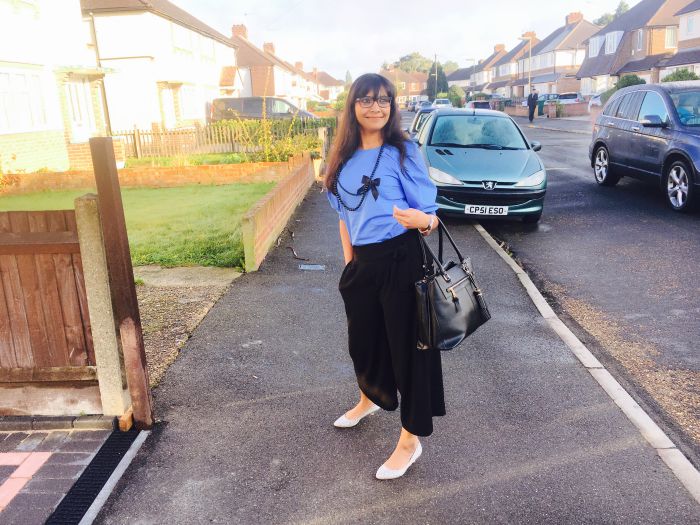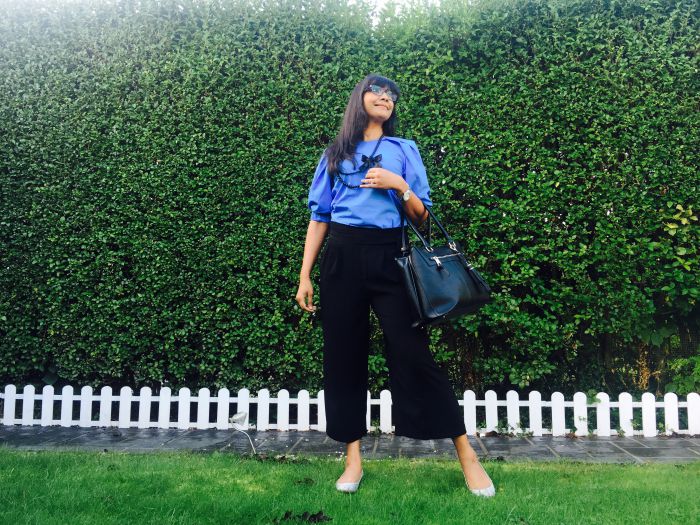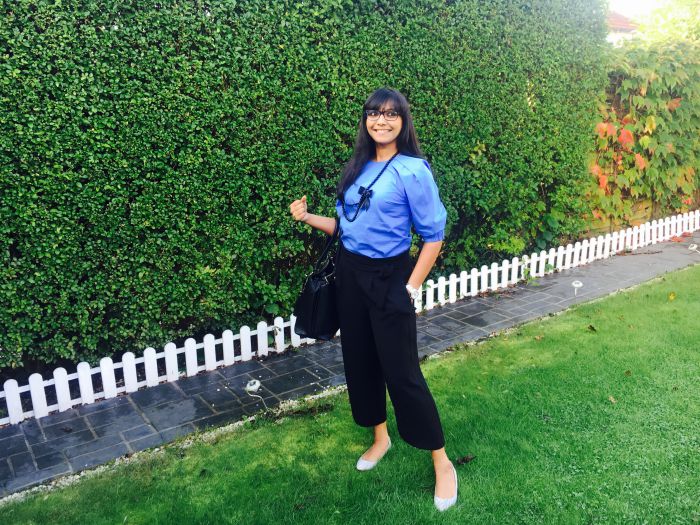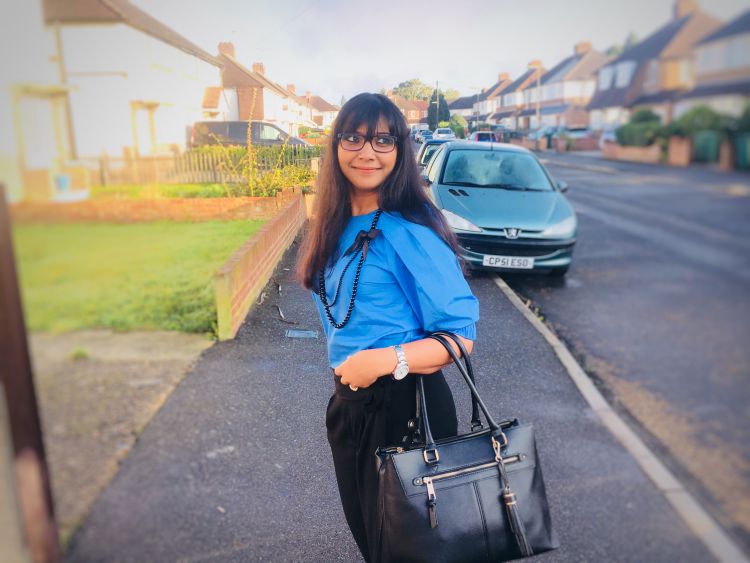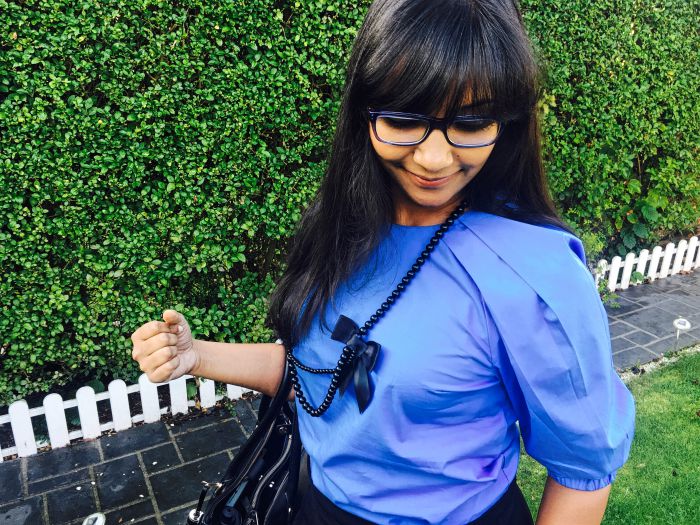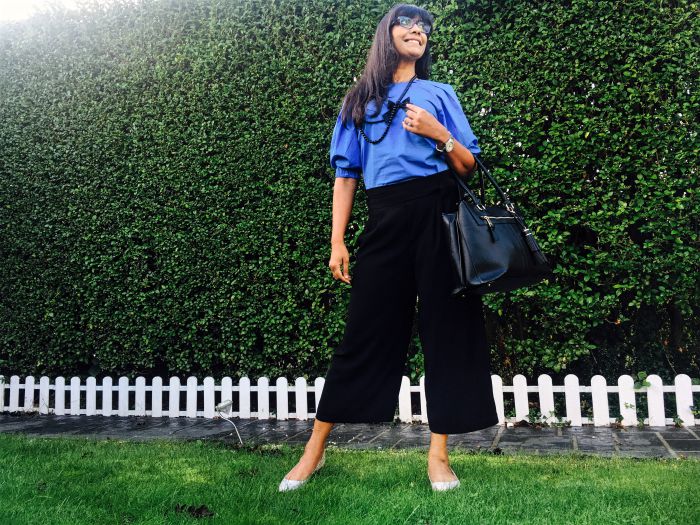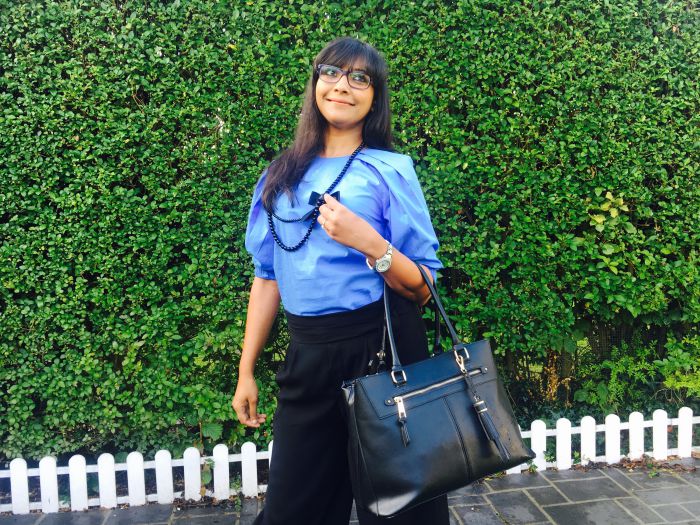 Over to you
So there you have it!
A simple fashion tip to try a basic pleated top with black trousers – hope you like it!
I would love to hear your feedback in the comments section below.
And don't forget to shower some love on Instagram and Facebook.